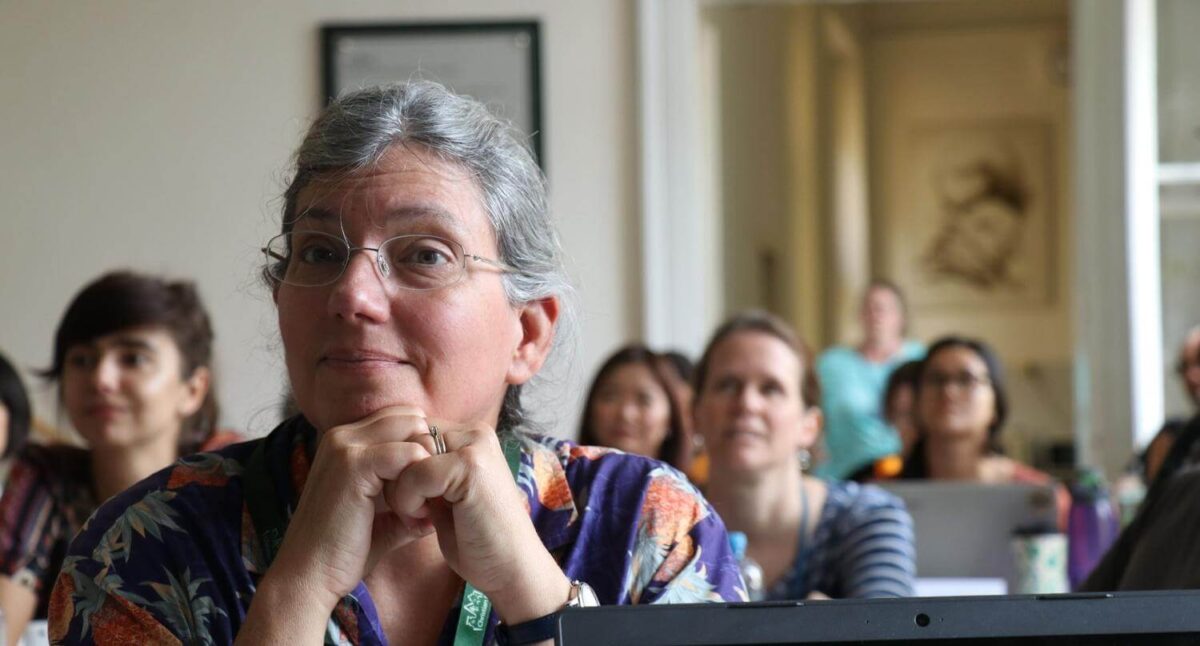 Vision
Students who are followers of Jesus among the nations expressing their faith by thinking biblically, and loving and serving their communities for Him.
CISP provides, from a biblical perspective, an academically excellent and practically oriented education within a loving community.
CoreValues
Faith in Christ, Walking in Truth, Grace in Community, Biblical in Worldview, Learning for a Lifetime
Accredited and Recognized
We are accredited and recognized by ACSI, MSA & MŠMT
The Latest News from CISP
---
Dear Friends,
Abby Martin came to the Christian International School of Prague at the beginning of the school year through unusual circumstances. She is a huge answer to prayer as a 2nd grade teacher - a position that was beyond incredibly challenging to fill. Unfortunately, she is low on funds as she had to start the school year teaching and fundraising simultaneously. Can you help? Below is the post I sent earlier this school year, which tells more about her.
Thanks for your help!
Jodi Oppenhuizen
CISP Director
-
Hi! My name is Abby Martin, and I am a second-grade teacher at the Christian International School of Prague (CISP). Ever since I was a child, I have known two things: I want to be a teacher, and love traveling. After many years spent preparing and growing these passions, I graduated from Oral Roberts University with a degree in English Education in May 2023. I left for Prague about two months later, at the end of June. My original plan was to complete a Teaching English as a Foreign Language (TEFL) course, get my business visa, and teach English in the Czech Republic. However, God had other plans!
Earlier this summer, when I was still in the United States, I connected with some members of my grandfather's church who said they knew a teacher in Prague. They gave me her contact information, which is how I heard about CISP. I applied to CISP and TeachBeyond two months before departure because I was curious about this process. After applications and interviews, CISP offered me a sixth-grade English position, which I almost accepted to accompany local TEFL jobs after I got my certification. However, the need for a full-time second-grade teacher presented itself, and after prayer, I decided that this was the right position for me despite the uncertainty.
Because of this last-minute decision, I have been unable to raise support for this volunteer position. Therefore, anyone willing to partner with me and give financially to help me spread the Gospel at CISP and in the broader Prague community will make a tremendous difference. Thank you!
teachbeyond.org/support/abigail-martin
...

See More

See Less
Upcoming Events:
Parent Prayer Group

05/12/2023 | 08:15 - 08:40


The Parent Prayer Group meets weekly in the School Counselor's office on Tuesday mornings from 8:15-8:40. We pray for teachers, students, and our school. If you cannot come but want to receive the prayer requests, please email PTO. 
Christmas Concert:Elementary

08/12/2023 | 16:00 - 17:00

Field trip: Grades 1-2 to Namesti Miru Christmas Markets

11/12/2023 | 13:00 - 14:30


The first and second grade students are learning about different ways people celebrate different holidays.  They will walk to the Namesti Miru Christmas markets to explore what traditions Czech' have to celebrate Christmas.
---
---